Here For Good Capital Campaign
Phase 1 – $3.9M
Due to the success in 2016 from a growing membership base of more than 2,000 individuals, as well as new sports and fitness programming, we purchased 15 acres of land where we can build our own facility that will better meet the needs of our growing community. Phase 1 will consist of a 17,860 square foot facility located at 405 South Main Street. For more information about the campaign, please contact the Branch Director Kip Batye at 573.657.9622 ext. 707 or at kbatye@jcymca.org. Click HERE for FAQs.
Click HERE to download pledge card.
Click HERE to see who has donated to the Capital Campaign.  We thank you for your support!
Amount raised as of 02/01/2023:
Pledged: $2,714,047 
Current Loan Debt: $1,680,000 
---
Walking Trail Benches and Tree Sponsors
For $1,000 you can sponsor a bench with a plaque and/or for $500 you can sponsor a tree for plaque. Please email Kip Batye for more information.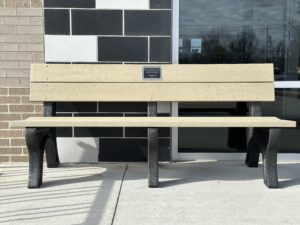 ---
Paver Campaign
Click here to download our Paver Campaign form.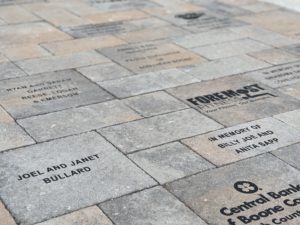 ---
Outreach 
The YMCA is able to provide financial assistance to those who are unable to pay the stated fees for membership and youth sports and programs. The amount of financial assistance is dependent upon the financial need and household size. 
---
Founders Campaign
Click HERE to see who has donated to the Founders Campaign. We thank you for your support!