*** Ballet and tap shoes are strongly encouraged for both classes.
Click here for suggested options from instructor: tap or ballet.
---
Starlight Dance is a new class for beginner and intermediate dancers. This class will be instructed by Emma Holcomb, an experienced dancer in ballet, jazz, tap, hip-hop, and many more. Dancers will learn a variety of dance movements, improve motor skills, coordination, socialization and listening skills.
About the teacher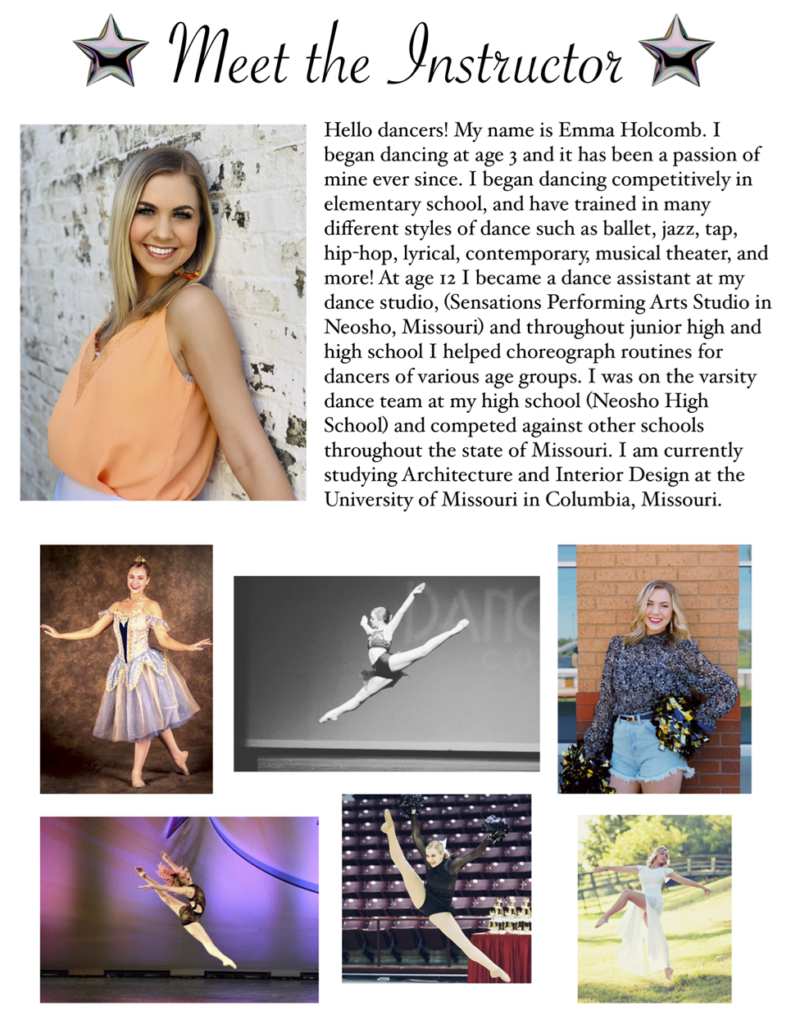 AGE 3-4
Session: June 14th – July 19th
Days: Tuesday
Time: 5:00 p.m. – 5:45 p.m.
Location: Lee & Sherri Wilbers Group Exercise Room
Fee: $35 Y-Member; $50 Non-membe
---
AGES 5-6
Session: June 16th – July 21st
Days: Thursday
Time: 5:00 p.m. – 5:45 p.m.
Location: Lee & Sherri Wilbers Group Exercise Room
Fee: $35 Y-Member; $50 Non-member