Our Personal Trainers will assist in achieving goals for weight loss, muscular strength, cardio and muscular endurance, increased flexibility, specific sport training or just a new work out design. Call Derek Mordica at 573.657.9622 ext. 505 or email dmordica@jcymca.org for more information or to schedule an appointment with a trainer.
Personal Training Rates
| Session - 1 Hour | Rate |
| --- | --- |
| 1 session | $45/session member; $75/session non-member |
Personal Training Recurring Membership Rates
| Number of Sessions Per Week | Monthly Rate |
| --- | --- |
| 1 session | $160 ($180 value) |
| 2 sessions | $325 ($360 value) |
| 3 sessions | $485 ($540 value) |
| 4 sessions | $650 ($720 value) |
Meet our Personal Training Team
Derek Mordica, Health & Wellness Director, ACE Certified Personal Trainer
Fitness Philosophy: I believe everyone should feel comfortable in the gym. My job is to provide you with the knowledge and tools you need to build confidence and determination so that you can achieve your fitness goals! 
---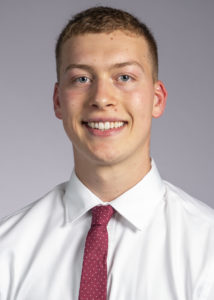 Marshall Corbin, Certified Strength and Conditioning Specialist (CSCS)
Fitness Philosophy: My mission is to bring out the untapped athletic potential we all have inside us. We will work together to identify your specific goals and create a training plan that is both sustainable and enjoyable, utilizing strength training principles. I aim to provide a training environment that promotes optimal movement and increased performance for life or sport, no matter your fitness background.
---
Jessica Crump, ACE Certified Personal Trainer
Fitness Philosophy: As a personal trainer I strive to teach each person how to live a healthy lifestyle while enjoying themselves and achieving their goals. Everybody deserves to feel comfortable and confident in the gym no matter their back ground.
---
Sarah Highland, ACE Certified Personal Trainer, Postpartum Exercise Instructor
Fitness Philosophy: Bodies are designed to move. Through education and movement we can work as a team to help you grow, learn, and improve your daily habits and lifestyle. I want to encourage and support you to be your favorite version of yourself both inside and outside the gym. As a personal trainer, I will meet you where you are at in your wellness no matter your experience, needs, or ability. 
---
Michelle Moore, ISSA Certified Personal Trainer
Fitness Philosophy: My workouts revolve around the individual person. As a trainer I take the experience level and main overall goal to make a plan that is going to work best for the individual. My goal is to give every individual a plan that will work with their body, daily lives, and allow them the best chance for success.