Your kids will have a great time while you are working out! Child Watch is provided for children up to 11 years old. Children may only be left in the Child Watch Center by an adult relative and or guardian with a valid photo ID.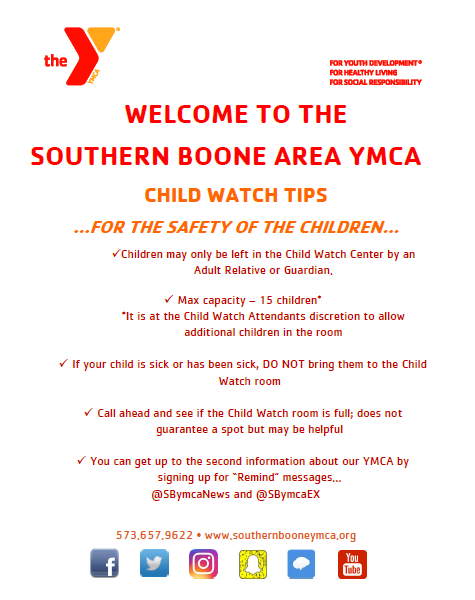 Child Watch is available:
Monday-Thursday from 5-8 p.m.
Monday and Wednesday morning from 9:00 a.m – 10:00 a.m.
Tuesday,Thursday, and Friday morning from 10:30 a.m. – 11:30 a.m.
Saturday morning from 8:00 a.m. – 10:00 a.m.