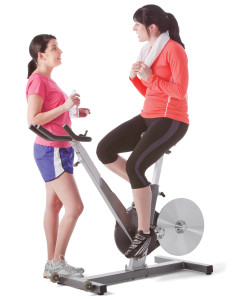 A successful Founders Campaign means we can make the Southern Boone Area YMCA a reality and support the residents of the Southern Boone area in the core areas of Youth Development, Healthy Living, and Social Responsibility.
The YMCA is now open at 101 West Broadway and offers:
More than 25 pieces of cardio equipment including: Treadmills, Ellipticals, Step Mill, Crossover, Row Machine, Recumbent and Upright Bikes and so much more.
2 machines for flexibility – one for Quadriceps and Hamstring extension and flexion.
Strength

Selectorized (pin lock) from head to toe there are 12 machines to work your total body.
Multi-Station (8) for Lat Pull, Tricep Pushdown, Low/High Row, Bicep Curls, Pull-Ups, Cable Crossovers and more
Free Weights

Benches, Incline, Shoulder Press, Preacher Curls, W and Straight Bars, etc.
2 Heavy Squat Racks, Leg Sled, Leg Curl, Leg Extension, etc.
Dumbells (5-100 lbs.). Will also ohave 1-5's and Theraband for Therapy

Abs

Ab Coaster, Balls, Rollers, etc. to work your Upper and Lower Abs and Obliques

Group exercises classes.
Child care.
Summer camp.
Youth Sports.
Youth and teen enrichment.
Hours of Operation
Fitness Center:
Monday-Thursday: 5 a.m.-10 p.m.
Friday: 5 a.m.-8 p.m.
Saturday: 6 a.m.- 5 p.m.
Sunday: 12-6 p.m.
Child Watch Hours:
Morning
Monday & Wednesday: 9:00 – 10:00 a.m.
Tuesday, Thursday, & Friday: 10:30 – 11:30 a.m.
Saturday: 8:00 – 10:00 a.m.
Evening
Monday – Thursday: 5 p.m. – 8 p.m.
2017 Holiday Schedule

New Year's Day
Sun., Jan. 1
8 a.m.-5 p.m.
Easter
Sun., April 16
CLOSED
Memorial Day
Mon., May 29
5 a.m.-5 p.m.
Independence Day
Tues., July 4
5 a.m.-5 p.m.
Labor Day
Mon., Sept. 4
5 a.m.-5 p.m.
Thanksgiving Day
Thurs., Nov. 23
CLOSED
Friday after Thanksgiving
Fri., Nov. 24
5 a.m.-5 p.m.
Christmas Eve
Sun., Dec. 24
CLOSED
Christmas Day
Mon., Dec. 25
CLOSED
New Year's Eve
Sun., Dec. 31
12 p.m.-5 p.m.
Times are subject to change.
The YMCA will observe normal operating hours on state/federal holidays not listed above.